Wild Flower Wooden Toy Vehicle
Regular price
Sale price
€23,95
Unit price
per
What is it?
Wildflower is a gift from Mother Nature. It shows that life is beautiful itself.
An aesthetic car that looks perfect in a kids' room. It is both for boys and girls. When you roll it, you can discuss with your child that flowers need water, light and air as much as people need care, love and attention.
Product details

Recommended age: 2+

Dimensions(nested size): 11.5 cm x 8 cm x 3.5 cm

Solid wood and non-toxic water-based paint or oil. Against wood wasting, Raduga Grez keeps the dark knots in the wood. Carton boxes in different colours or hand sewed cotton bags for packaging.

CE marked

Made in Russia in small batches
Shipping & Returns

Free standard local delivery for orders over £50. Fast delivery options available.
For larger items additional fees might apply at checkout.
Please see our Delivery & Returns page for details.
Loyalty Program
Raduga Grez
Regular price
Sale price
€23,95
Unit price
per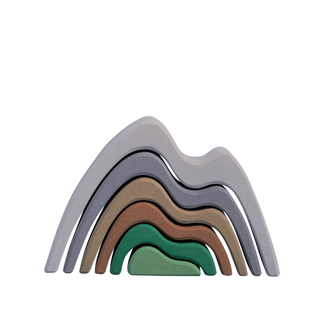 Raduga Grez
Regular price
Sale price
€30,95
Unit price
per
Raduga Grez
Regular price
Sale price
€24,95
Unit price
per